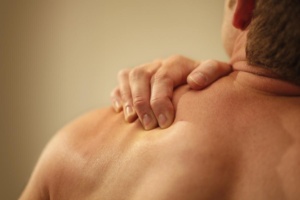 Muscles get all the attention.
But it's the dense, fibrous tissue of your tendons that allow muscles to produce the powerful movements that transform your body.
The tendons must be strong enough to endure plenty of abuse because their role is to connect muscle to bone. If your tendons are weak you'll suffer from strength loss, pain and worst of all you'll be predisposed to a debilitating injury. It's time to give tendons the attention they deserve.
In order to understand what can go wrong with tendons it's important to know the key materials that form them. For the sake of this simple discussion, collagen is the essential protein that can make or potentially break your tendons. There are three primary types of collagen in the human body: type I, type II and type III.
Collagen type I and III are the key players at work in your tendons, but one of them doesn't belong. You see, type I is the form that makes your tendons stronger and more resistant to tears. However, during the times when a tendon is chronically overstressed with excessive training the body responds by adding more type III collagen within the tendon.
What's the problem with adding type III collagen to your tendons? It's an elastic and weak protein that only belongs in your skin and blood vessels. Indeed, your tendons need the super strong proteins found in type I collagen to support explosive contractions. Continue reading →